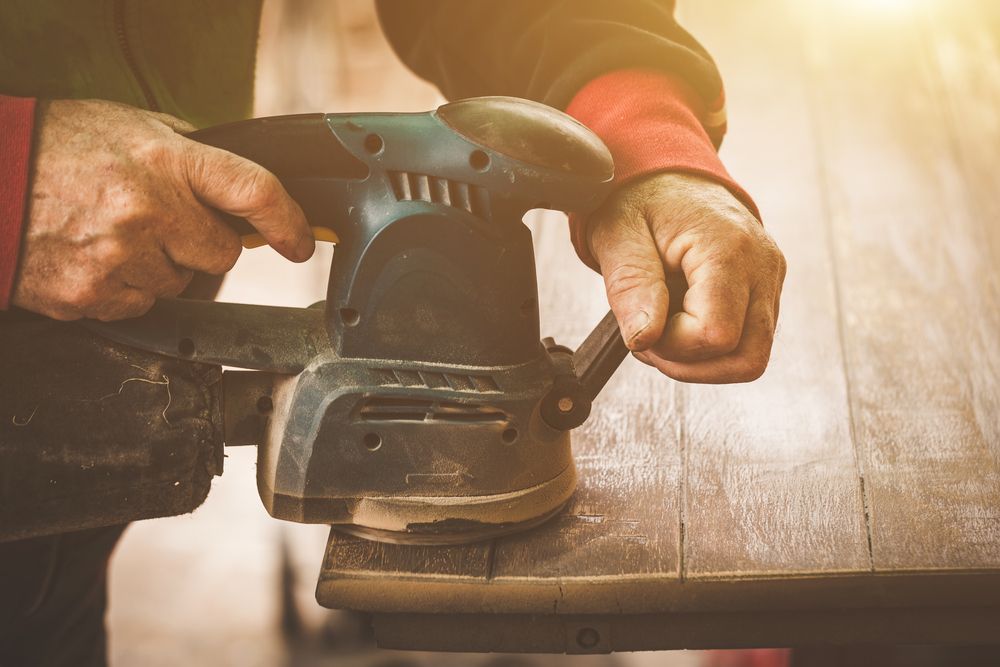 HOW IT WORKS
​

Have you got the itch to rip out your fitted carpets and have a complete wood floor restoration in Mitcham, but don't know how to get started? Call in the Mitcham wood floor sanding and renovation team for all your timber flooring needs in Mitcham CR4. To help you out and let you know what to expect, we've compiled this quick guide to how it works.​
​CONTACT AND QUOTE
​First of all, you contact us at the Mitcham floor restoration experts and speak to a friendly advisor. They'll be able to answer any initial questions and to book you in for your no-obligation, completely free assessment of your wooden flooring at your address.
​
We recommend taking a quick look through some customer Testimonials while you wait for us to return your call, to see what our reputation in Mitcham is like.
After the assessor's taken a good look at your floors, we will then be able to give you a final quote for the work. It will be based on a thorough inspection of your floor to see what state it's in, and on your requirements in terms of the finish. The quote is absolutely final and not subject to any mysterious increases!
​​SANDING AND FINISHING
On the day appointed to commence the work, our Mitcham floor sanding team will arrive at your home or business and get started. First off, they'll carry out any repairs that were indicated on the report as being necessary. This will include such tasks as replacing sections of boards or even whole ones where needed, nailing down loose boards, replacing missing parquet tiles and fixing sub-floor timbers. They'll also fill in any gaps between the boards with specialist resin-based and silicon-based fillers and natural wood slivers.
After the floor has been made nice and solid they'll sand it down with dust-free equipment and make sure it's perfectly sleek, smooth, clean and ready for the eco-friendly finish. After the finish has been applied they'll hand you your free cleaning kit and be off.
To find out more, contact us to book your free assessment on-site and to have all your questions answered by the acknowledged experts in wooden floor restoration in Mitcham.